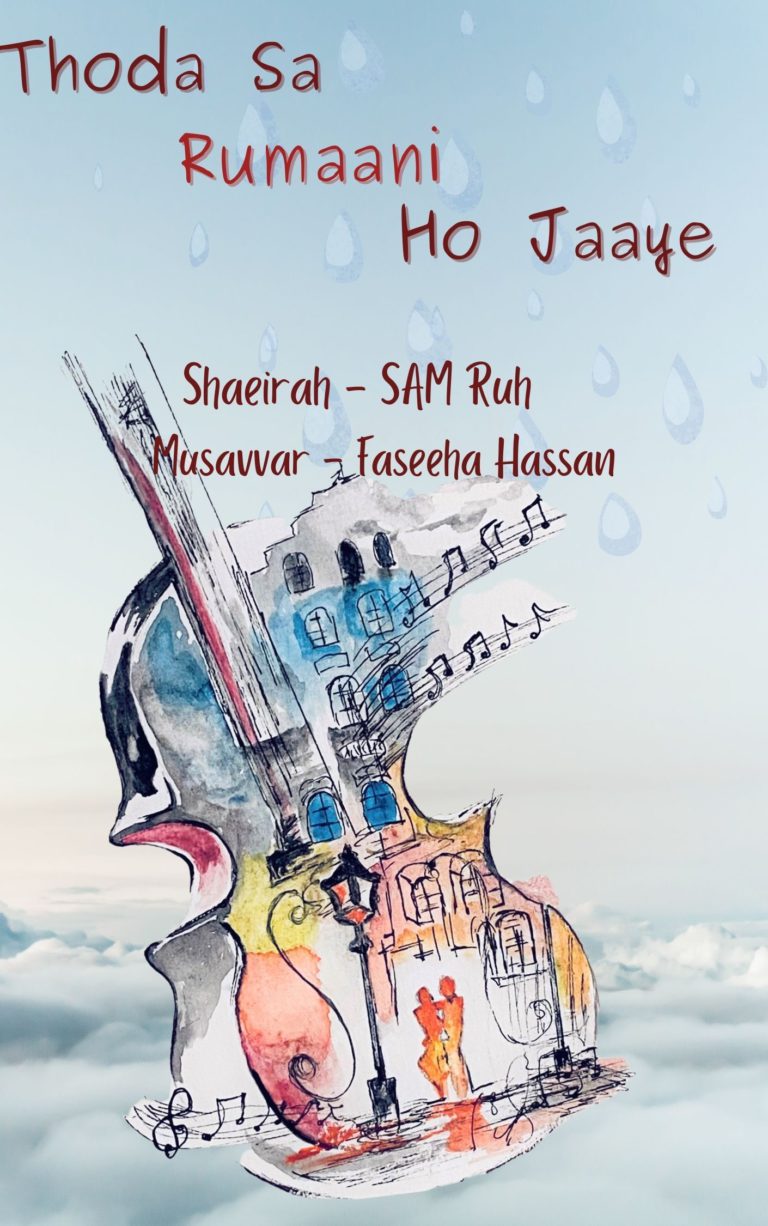 It's all about Romance, Life and moments in life. "Thoda Sa Rumaani Ho Jaaye" is a collection of poems and images.
The poems do not follow any literary rules or format. They speak the words from the heart- DIL.
Read this book like you would read a novel without any inhibition. Read this to experience each moment.
Her poems range from the description of the most casual moments to the most intense moments that one passes through in love and life. Experience those moments as you read the feeling of love, being loved, being worshiped, to being betrayed and even disowned.
This book, a third work from SAM Ruh, is  released in 3 different versions — Hindi, English Transliteration and Hindi Plus English Transliteration. Pick the one that suits your comfort. Sit down and relax to go down the memory lanes, or to create and spawn some truly new ones in your own flight of imaginations as you savor her poems.
An experiment-Close your Eyes, Open the book and pick a page, ANY PAGE—Read !!!
Find these books on https://www.barnesandnoble.com/w/thoda-sa-rumaani-ho-jaaye-sam-ruh/1139940189
what you will find here
Fragments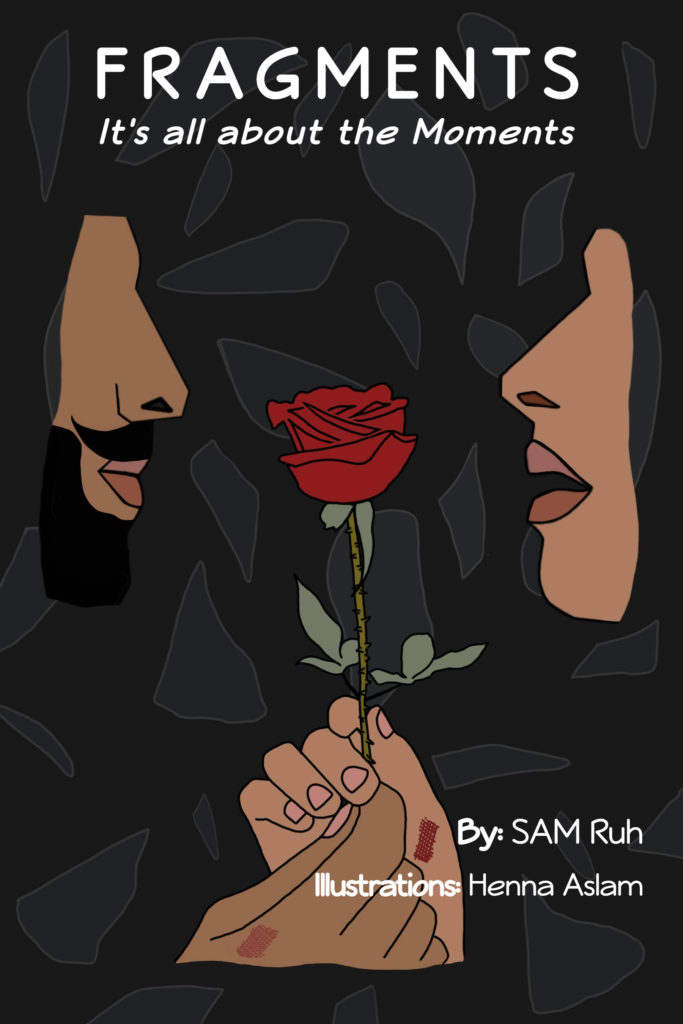 Find this recent release on amazon.


Fragments- It's all about the Moments" contains broken, unpolished bits from many real, and some imagined love stories. You will find in every chapter, many disconnected stories that are in themselves complete or incomplete. Love has no boundaries, no limitations, no end. SAM Ruh brings to you- the experiences, the feelings, the emotions in short chapters, for you to travel through these moments, with no constraints. Let your thoughts free and fall in love rebelliously- Unapologetically.
Read this with hope and hopelessness. With passion and numbness. With obsession and understanding. Read this with no regrets, no guilt. Read this to feel, experience, and turn your imagination alive.

 

https://www.barnesandnoble.com/w/fragments-sam-ruh/1139313935?ean=9781668523261
Fragments is an anthology of emotions orbiting love. KP
Fragments is a sweet smooth literary flow where you find different emotions flashing around you. Sunita Sharma
SAM's "FRAGMENTS" is a distinctively raw journey through
various facets of all our lives. Bajal
Fragments is all about love – and SAM Ruh is an expert
storyteller. Muktha Narayan
Soul Ramblings
Soul Ramblings of SAM Ruh
Soul Ramblings of SAM Ruh is a collection of poems that takes the reader through a wide range of emotions. The book is divided into five sections, each one of which is dedicated to an emotion, a feeling, a happening, or an imagination. In this debut collection, SAM Ruh puts together words to create the journey called life. She talks about love, hate, pains, and incomprehensible relationships. As you read, you will find your mind creating images and taking you to another world. Raw, real, and brutally honest- SAM Ruh talks about the paths taken by the feelings. She describes pain in all glory and the many ways one can heal. Reminding us that finding our inner strength is always possible. SAM explains that "It's alright to experience every bite of life and then to- Let It Go". A perfect read for any time. Soul Ramblings of SAM Ruh will let you travel the day- No judgments!
https://www.barnesandnoble.com/w/soul-ramblings-of-sam-ruh-sam-ruh/1138542237?ean=9781668523254
Your use of rhyme scheme and rhythm was a nostalgic trip down the old poetry books.
Aysha Mahmood
Feminichi
SAM "Ruh" – Her writings go deep into your soul and there they stay.
Suvitha Ajit
Writer/Healer/Fitness Coach.
SAM Ruh's poems exquisitely portray the bare emotions of a commoner.
Nazia Mohammed
Avid Reader
SAM Ruh is truly gifted in her innate ability to craft meaningful words together creating splendid poetry.
Priyalakshmi Mohandas
Writer/Author
More about SAM Ruh
SAM Ruh is a poet, writer, and author who enjoys playing multiple roles in life. She works full time as an IT professional in the Educational Services Industry. A one-time RJ, SAM has enjoyed her experience of celebrating classic Bollywood music and movies on two desi radio streaming channels in New Jersey and Chicago.
SAM was born in India where she completed her Master's in Computer Applications before she moved to New York where she is currently settled. SAM Ruh considers her faith and family to be most important to her. She has an affinity for free-spirited and old soul beings and things. She enjoys desi food and is infamous when it comes to cooking. Known for the insane cups of tea that she manages to consume during her active day. When not writing, you can find her enjoying music, movies, and books. She loves to travel to quench her wanderlust. Her hobbies also include decluttering her space to freedom. SAM also loves struggling and experimenting with techniques in the never-ending process of self-improvement.
Find me on amazon.
Follow me on